Intro and Design
The world of PC cases is crowded and, quite often, it's hard to find quality mixed with a fair price. There are exceptions that rule and In Win has proven that with their 805 Mid Tower ATX Chassis we are taking a gander at today. We received the red I/O front model and to say that it is elegant and gorgeous in the most geeky way is quite the understatement. This truly is a work of engineering art and truly a sight to behold. I literally just sat there and stared at it for several minutes. My wife, who only cares about looks (no idear why she married me), even walked into the lab and said, "Oh WOW. I love that one!" Never underestimate the power of aesthetics my fellow hardware junkies.
Apart from looks, this case is the almost perfect mix of minimalistic design but extremely practical features as well. You can check out all the detailed specs below but let's just says the numbers of USB 2.0 and 3.0 (I prefer all be 3.0 at this point but that is nitpicking) and the number of places for fans is more than sufficient for a mid tower case. Not only that, the case isn't immense but there is a ton of room to fit all your gear and even the largest and longest graphics cards as well. Beasty GTX 980 Ti? No worries, it all fits. The mix of aluminum and tempered glass creates a stunning look as well as extremely cool temps, more on that later. Let's just say, the 805 is one of the best looking and well designed cases we've seen in a very long time.
Performance
Along with the stellar design, the cooling and usability factors of the 805 are superb as well. We saw temps drop even though our previous cases had more fans and what we thought as, more airflow. In fact, the 805 is just.. smarter design. We were floored at how cool, quiet, and sleek the whole package really was. Whether you want the ultimate quiet box or you max our airflow or some kickin' fans, the choice is yours. Airflow was more than sufficient, noise kept at a minimum, and we had the flexibility of several different configs thanks to the huge array of options. Two thumbs WAY up here!
Value and Conclusion
I've seen cases that look like the 805. I've also seen their price tags well over $300 for style, quality, and solid build design. The 805 is well under $200 and it's one of the best values out there. This case strikes the near unreachable balance of absolutely gorgeous looks while being more than just a pretty face. It's cool, it's quiet, it's versatile; it's all that we want in a sweet PC gaming case. We'll be rocking this case in the GameTyrant 4K Gaming Rig for quite some time and we are stoked to see what else In Win will be pumping out. If you want all your friends to drool in envy at the next LAN or Tourney, look no further than the 805. BAM!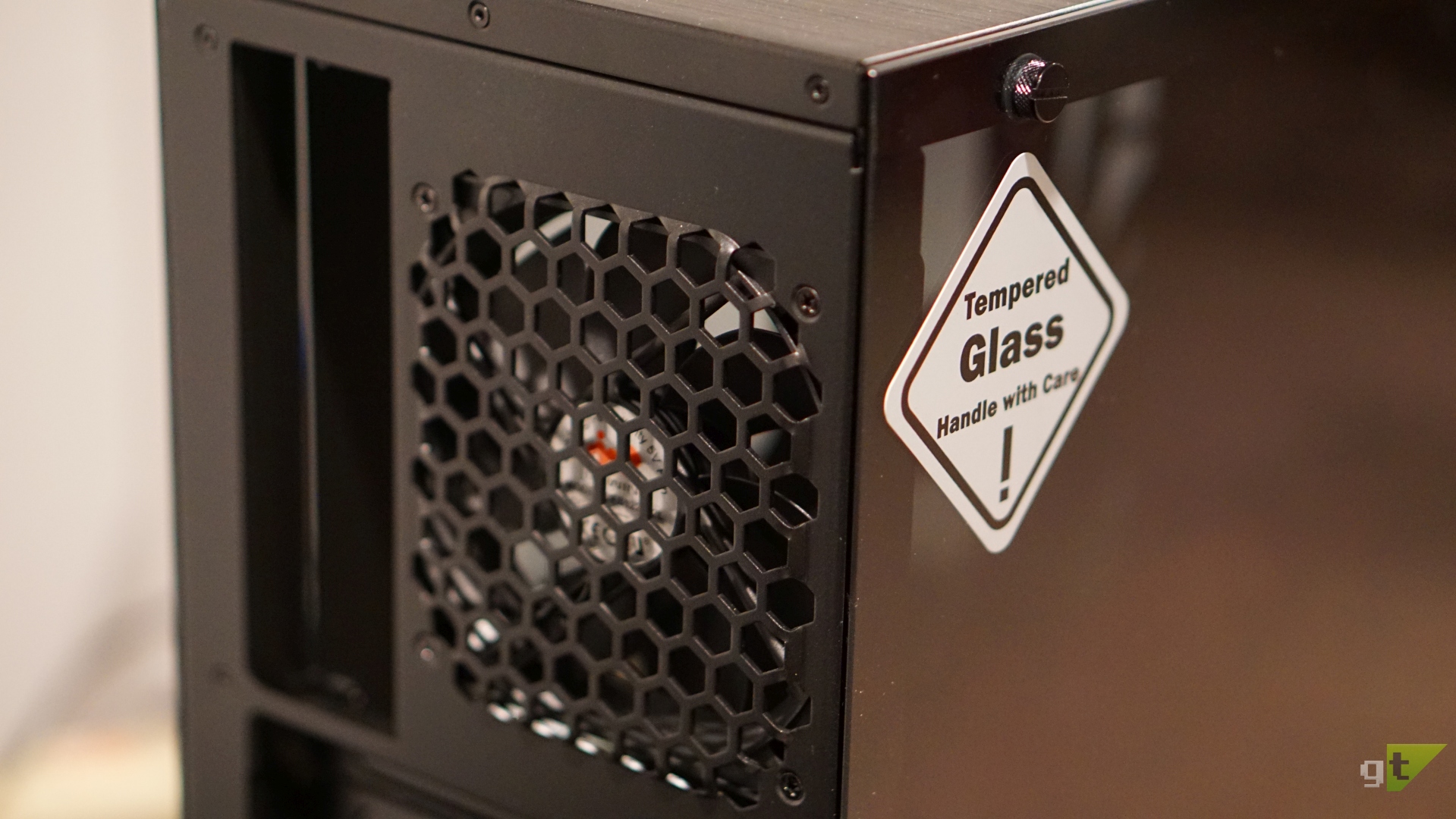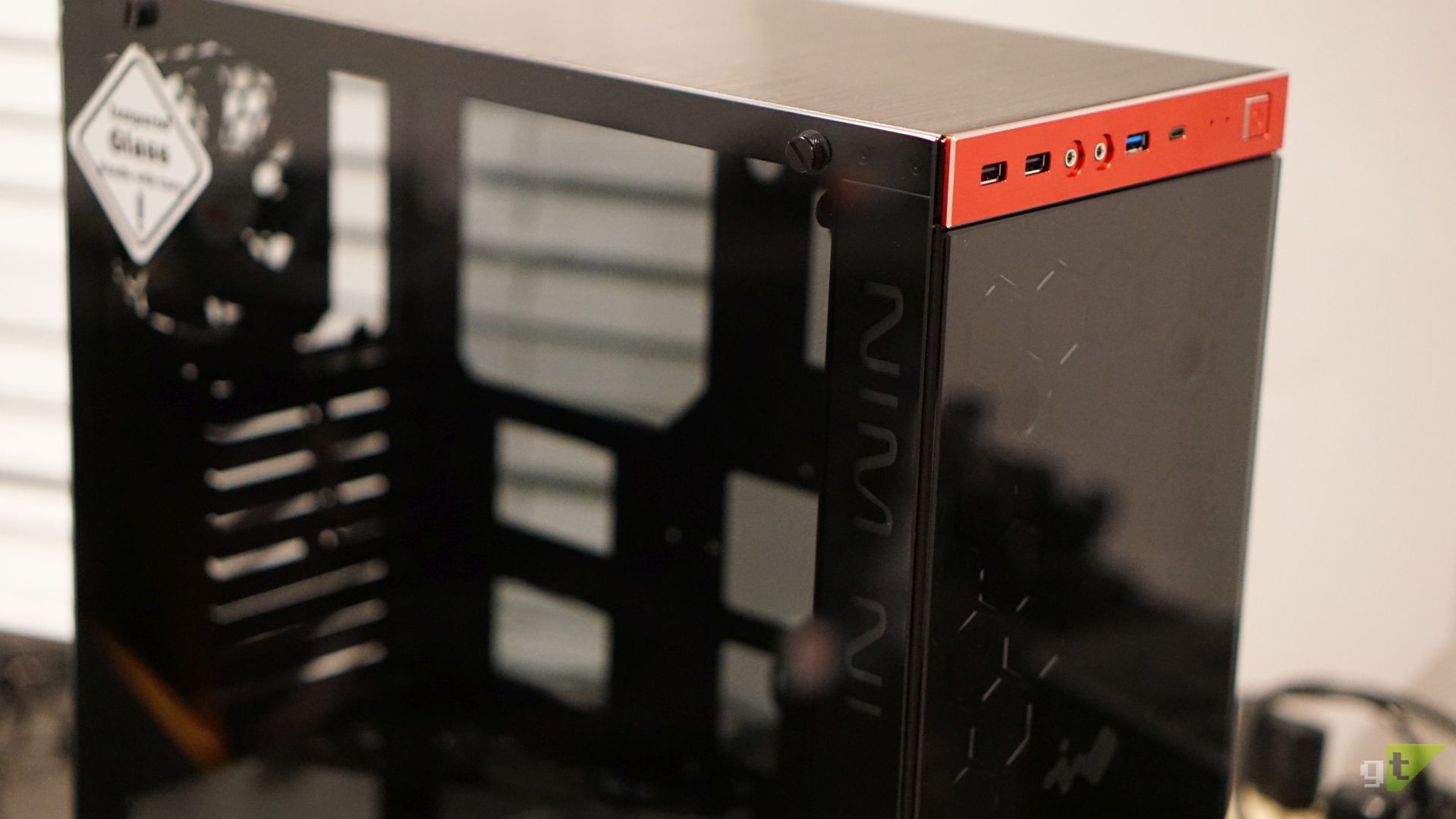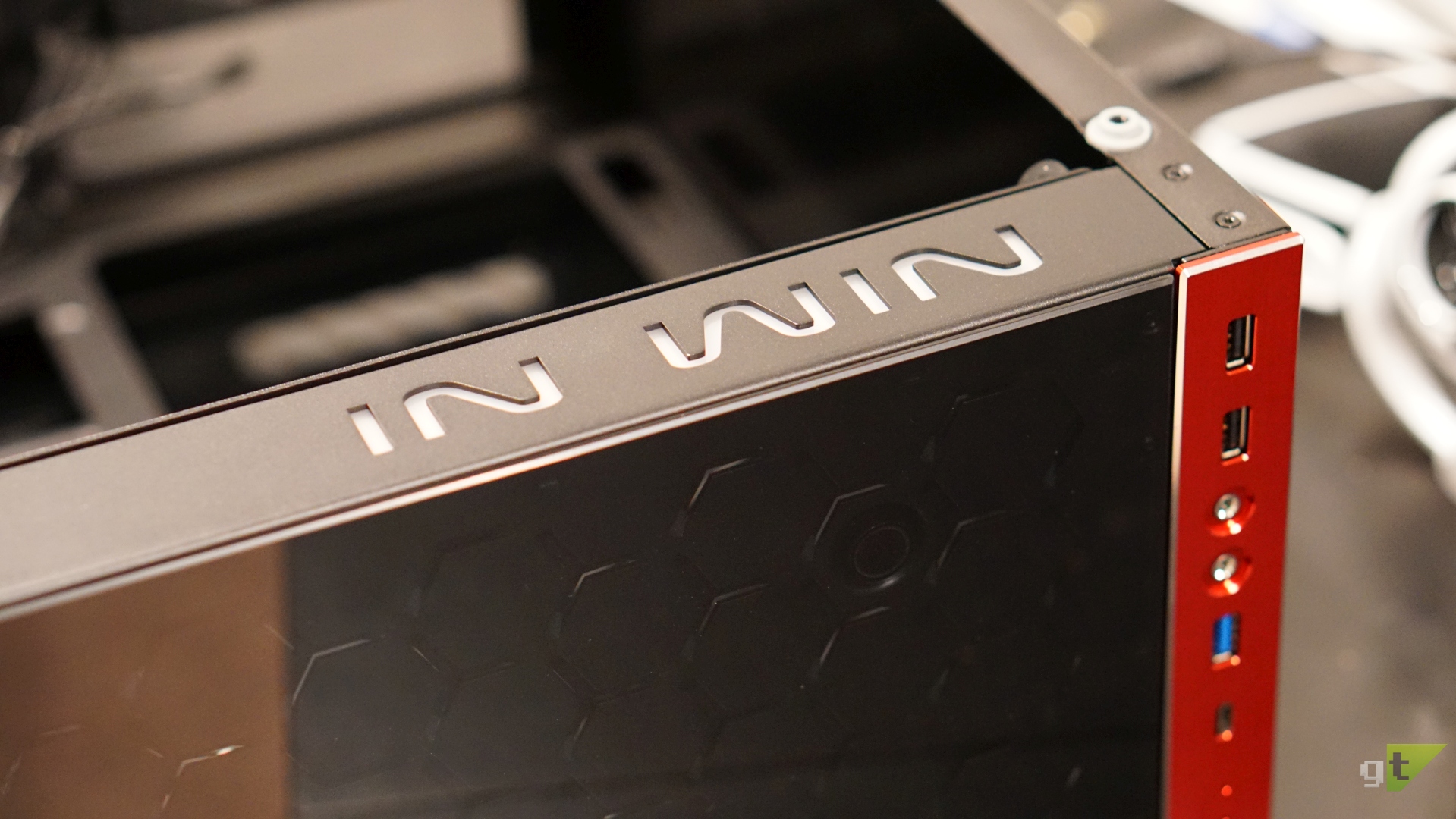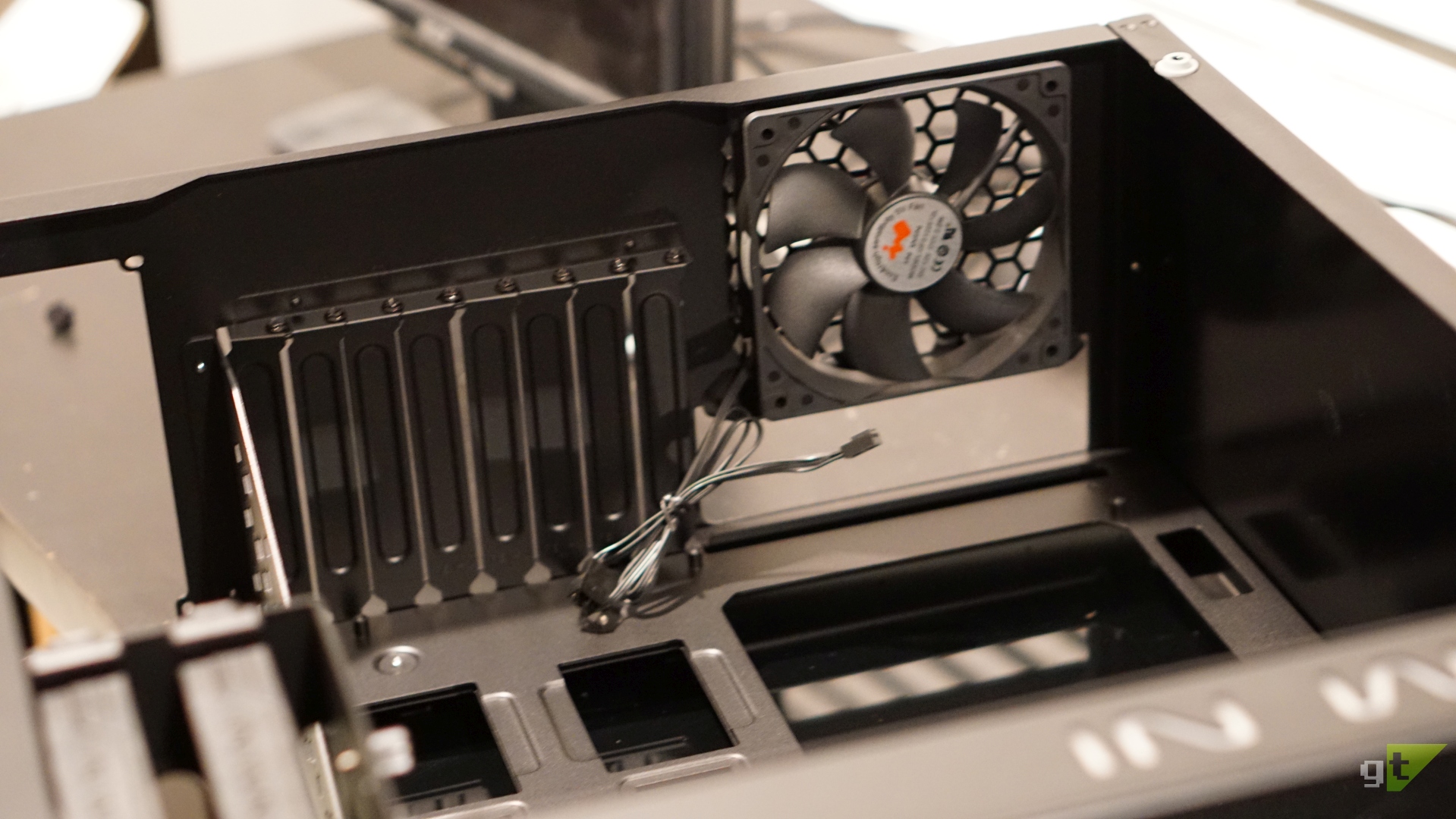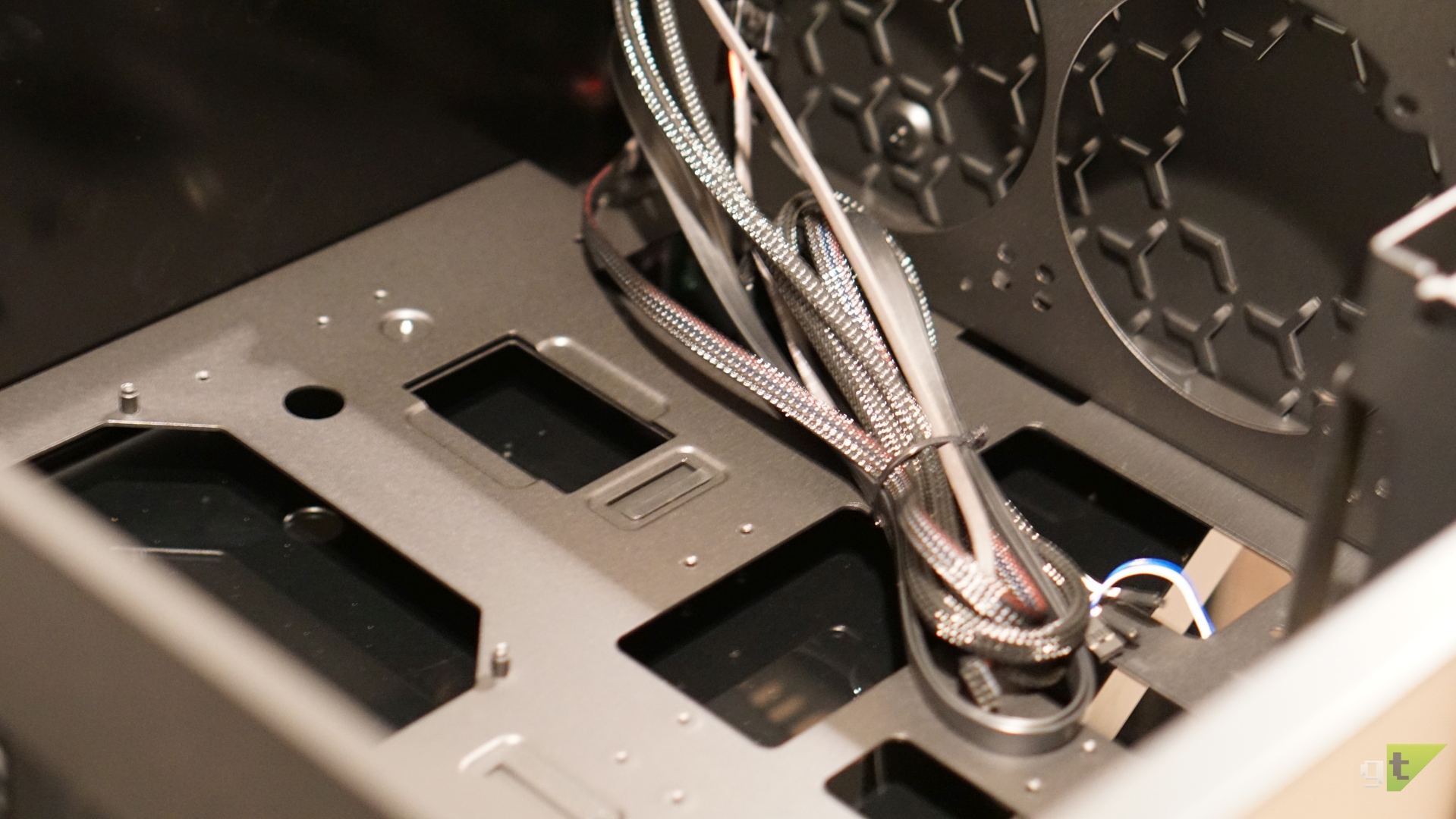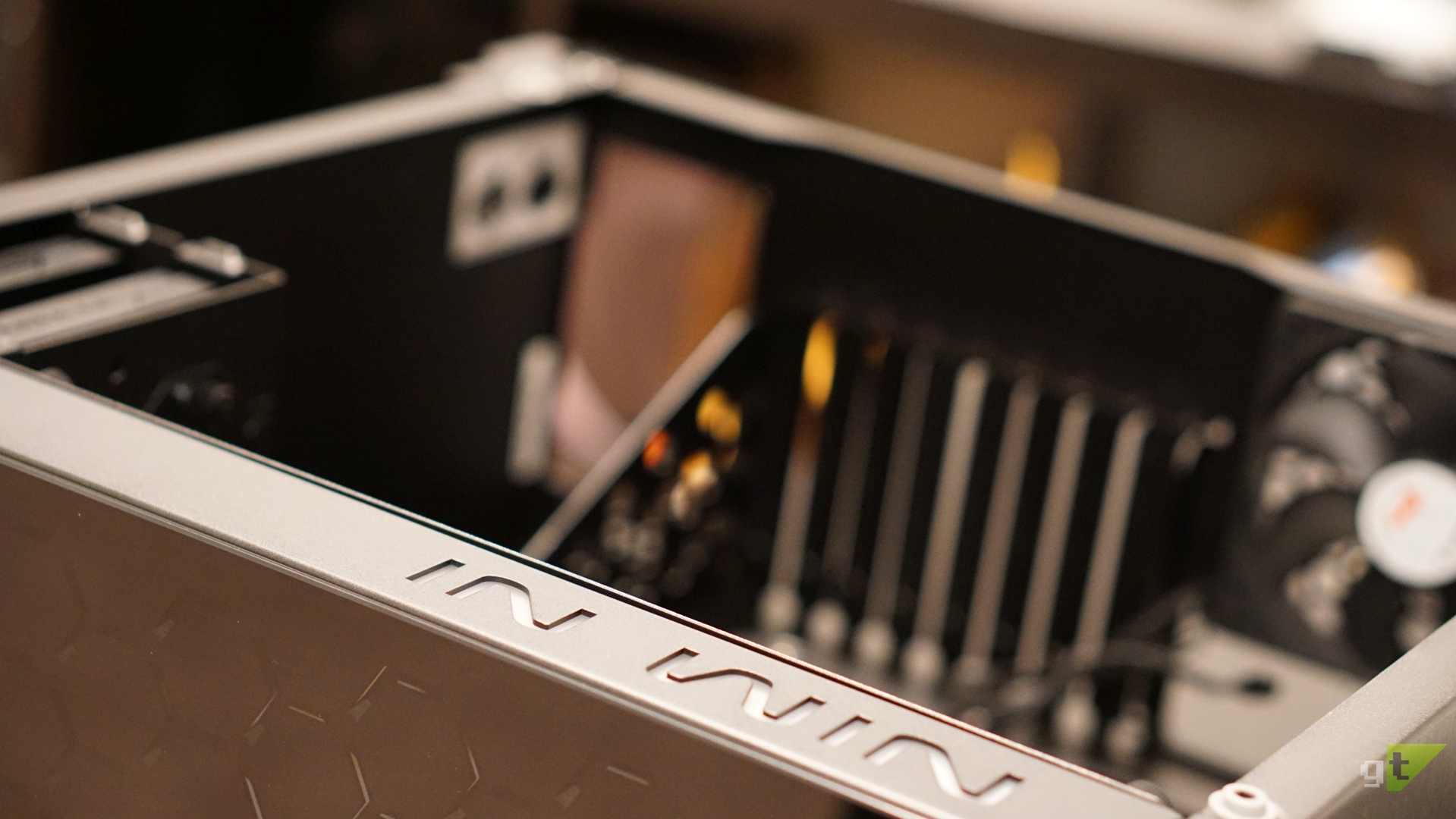 SPECIFICATIONS
Case Size
Mid Tower

Material
Aluminum
3mm Tempered Glass

Internal Drive Bay
3.5" / 2.5" x 2
2.5" x 4 3.5" / 2.5" x 2
2.5" x 2 (Max up to 4 pcs)

M/B Form Factor
ATX / Micro-ATX /Mini-ITX (Max: 12" x 10.5")

Power Supply
ATX 12V, PSII Size and EPS up to 220mm

I/O Port
USB 3.1 (TYPE-C) x 1,
USB 3.0 x 1,
USB 2.0 x 2,
HD Audio USB 3.0 x 2
USB 2.0 x 2
HD Audio
Expansion Slot PCI-E Slot x 8
Supports High-End Graphic Card up to 320mm (Height: 164mm)

Thermal Solution
Supports:
Air Cooling
- Front: 120/140mm Fan x 2
- Rear: 120mm Fan x 1 (Included)
- Bottom: 120mm Fan x 2 (Remove HDD Cage)
Water Cooling
- Front: 120/140/240/280mm Radiator (Height up to 60mm)
- Rear: 120mm Radiator (Height up to 35mm)
CPU Heatsink
Maximum CPU Heatsink up to 156mm (CPU Die Surface to Side Panel)

Dimension (HxWxD)
476 x 205 x 455mm
18.7"x 8" x 18"