Ah the good old mouse and keyboard. PC's bread and butter to gaming peripherals, but sometimes the WASD set up just doesn't quite let you reach comfortably to hit that "I" key for your inventory. Perhaps you need to reach that hot key for the number 7 and you feel like your fingers are performing a Cirque Du Soleil act in the middle of battle. Maybe you're just awkwardly inept at using the hot keys effectively on the traditional keyboard. Then along came Gaming Keypads. More specifically, along came the Orbweaver.
Specs and Features
The Razer Orbweaver Chroma is actually an updated full colored RGB version of the Orbweaver Elite released back in 2013. Outside of the brilliant 16.8 million color customizations and the 30 programmable keys, the Orbweaver is also mechanical keypad. Keypads aren't a new peripheral to the gaming world, but the main drawback was that keypads lacked the mechanical key set up that keyboards had. The Orbweaver not only comes with mechanical keys, but the directional thumb switch also has a satisfying click reminiscent of a Sanwa joystick. The wrist rest, palm rest, and thumb placement is all adjustable, and it's also able to switch between multiple profiles, which means you have near limitless configurations for this keypad.
What I like
This thing is comfortable, it feels amazing to place my hands on it and run through a few rounds of Rocket League and Overwatch with no hesitation or drawback on my response times. The fact that the whole game pad is adjustable made it fit for almost every gamer I know of, outside of Shaq or Tyrion Lannister.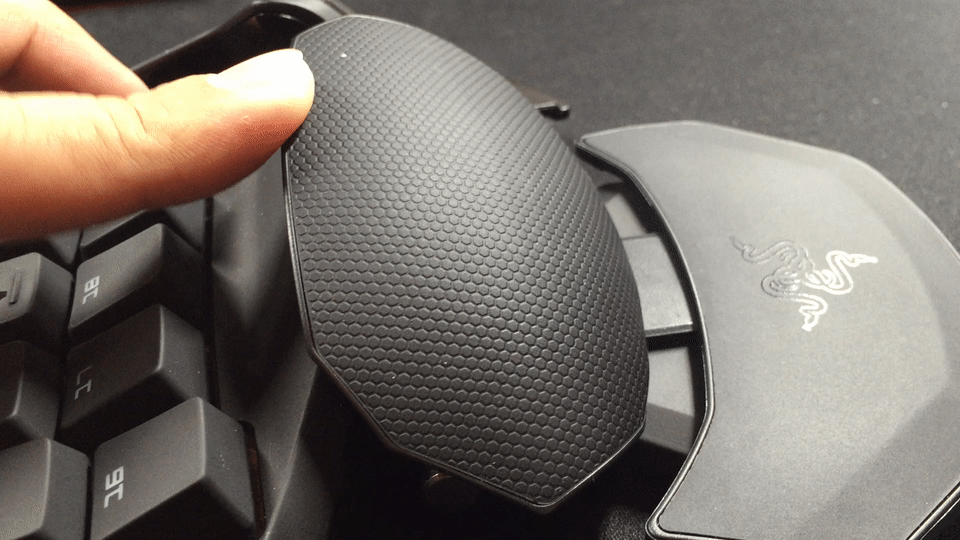 The thumb switch made combination controls effortless. Perhaps I've been spoiled by mechanical keys, but having the membrane switches on some keypads just turned me off for a long time because I hated that spongy feeling. Every finger press was left with an extremely satisfying click of the Razer Green switches is identical to Cherry MX Blue switches. The customization is where a keypad really shines, with 30 programmable keys, I literally had the power of my Warlock in my left hand. Who drags the mouse to click on icons anymore? This keypad made it addicting to go through all my most played games and retweak everything into one keypad.
The different color options are sexy as well. The built in Razer Synapse software allows you to tweak the keypad to your heart's desire. On top of this, Synapse also has a unique stats tracker that notates how often you're cycling through different keys and average amount of keystrokes you're utilizing.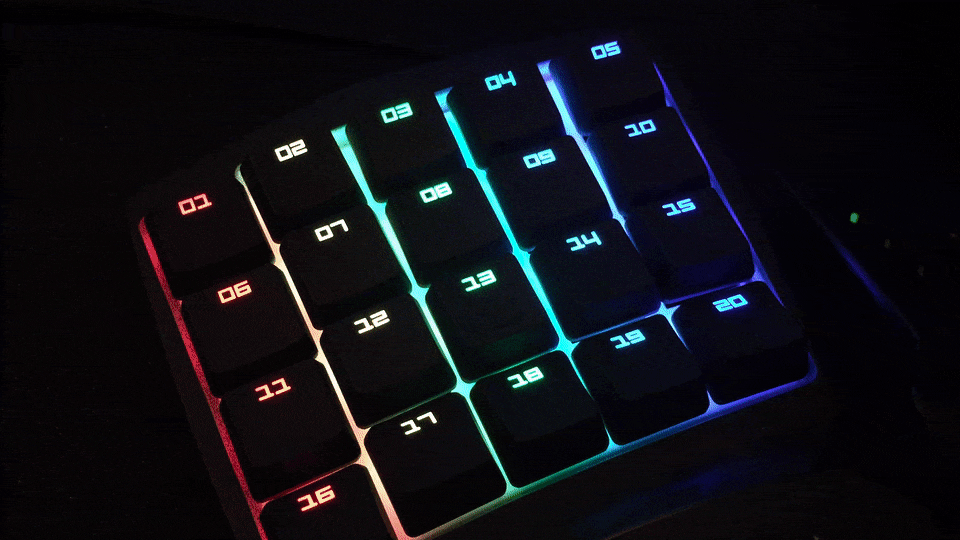 What I didn't like
The problem that all gaming keypads have is the period of adjustment it takes to switch from the keyboard to a dedicated gaming controller. Even with the 30 programmable keys, I still found it difficult at times to fully map everything I wanted in some games that have large variety of hot keys, most notably MOBAs. There is a method to fully utilize the profile change, but it makes the process of learning how to use the keypad that much more difficult. Is it a fault of the keypad? I wouldn't think so, but it can be intimidating when you're presented all these options but you're not able fully utilize immediately. The other slight drawback is that most gamers are aware of what keys they're pressing due to the fact that you can feel the difference between a shift key and a tab key. The Orbweavers keys all feel virtually the same.
The color selection is awesome, but at times, the colors on the keypad didn't feel vibrant enough that there was clear visual distinction between similar colors. Pink and red looked very similar, white and light blue seemed to blend together as well.
Lastly the Orbweaver will set you back $129.99 which costs more than some mechanical keyboards.
Conclusion
The Orbweaver Chroma is virtually identical to Orbweaver Elite with flashy customized lighting. Of course, that was really the only thing you could've practically improve to the powerful Orbweaver. This keypad is great peripheral that's awesome to utilize if you are a gamer that wants to have true full control over your games as long as you're willing to put in a little bit of time learning the new configurations. After putting this thing through hours of play time, I've found that it's a very ergonomically comfortable piece of hardware for gaming and it truly shines in MMO's, FPS, and action games requiring WASD movement. The Orbweaver made Rocket League and Overwatch play sessions a breeze and I'm ready to jump back in another game. I'd recommend it as well, as long as you're able to get past the price tag for more or less a mechanical keyboard.